Artistic curation & event management
Giovanna Crise, Elisabetta Azzalini
supervisor
Fabio Guida
Bachelor Thesis, Politecnico di Torino, 2017
︎︎︎graphicdays.it
For its 2nd edition,
Graphic Days
– the international festival dedicated to graphic and visual design – launched
Graphic Days In the city,
the annual programme of widespread events dedicated to visual design in Turin, Italy.
From September 6th to October 11th 2017, Turin has been the headquarter of the visual arts involving the local scene composed by entities, galleries, agencies and artists.
12 events involving about 35 entities in 4 quarters to celebrate the visual arts engaging the public
. The main actors from the art and culture scenario of Turin have been collaborating for the programme of exhibitions, performances, talks and workshops, inviting all the visitors to explore visual communication.
Unconventional mapping
, a special event of the calendar, has taken place in San Paolo neighbourhood involving locals and artists to reimagine the future of the district through illustrated maps.
We have curated this first edition of
In the city
as our Bachelor Thesis in 2017.
audience engagement
All the attendants of the events had been invited to design and screenprint a personal artwork.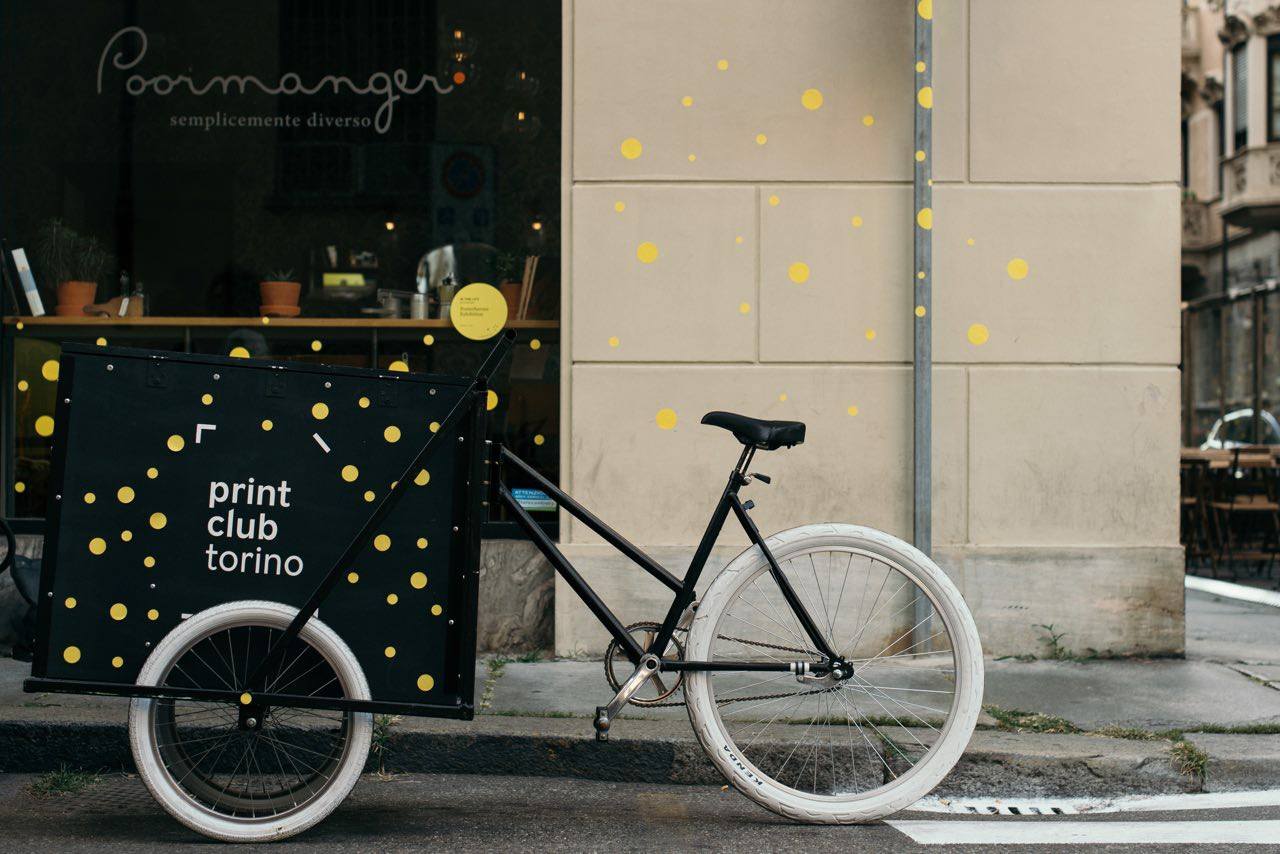 audience engagement
Some extra activities involved making puns with potatoes, and partecipating in a special contest to win a poster by
Posterheroes
.
environmental
And everything was so yellow.


Unconventional mapping
is a collaborative project which has involved the neighbourhood of San Paolo, in Turin, to give shape to ideas and dreams of the people who live there.
After two focus groups with old and new residents,
Roberto Hikimi Blefari
and
Fernando Cobelo
created two illustrated maps of the area, drawing unconventional and emotional places.
During the exhibition at
Fondazione Sandretto Re Rebaudengo
, the visitors were also invited to share their point of view through two interactive installations.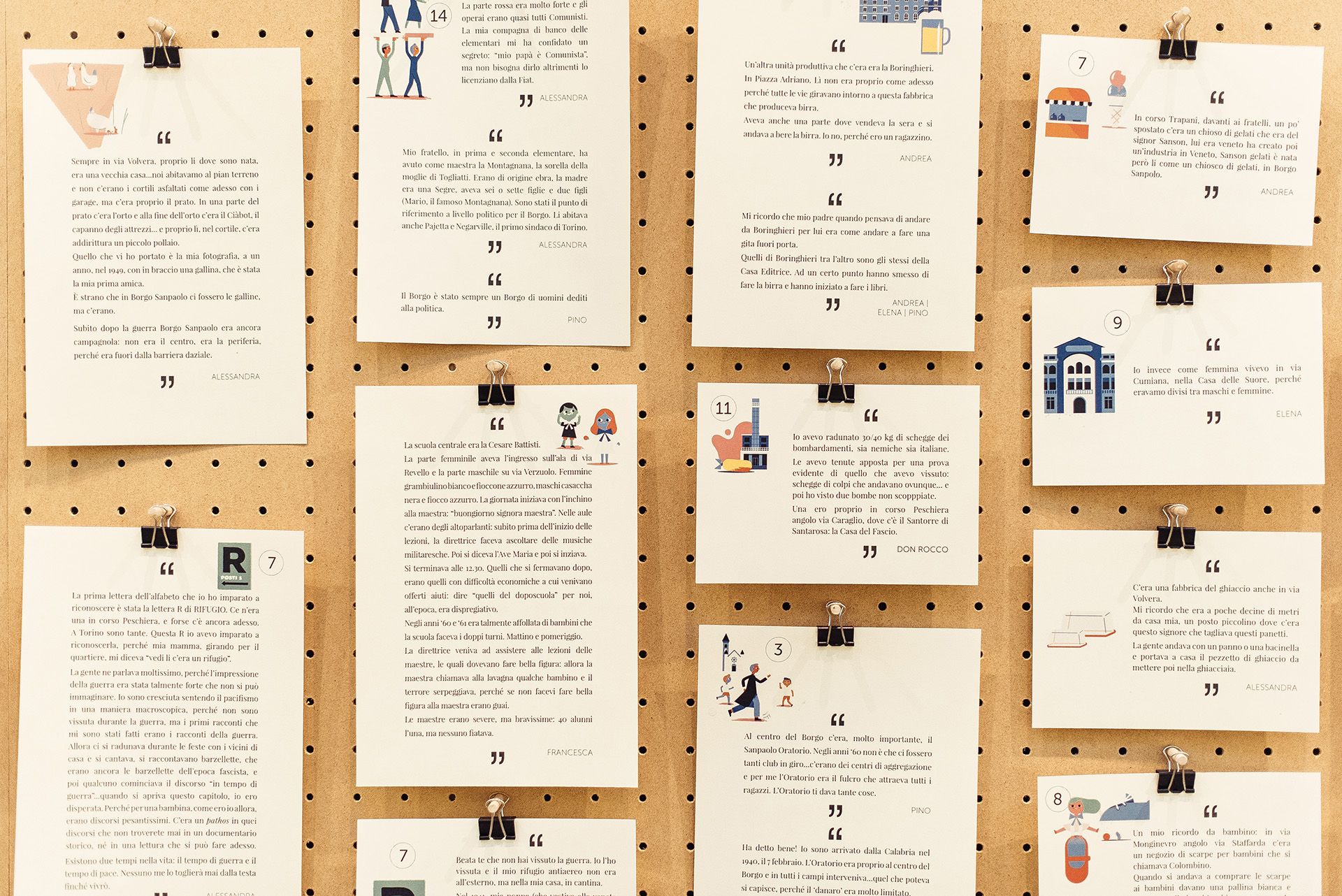 Bachelor Thesis
Of course we made a pair of volumes to narrate everything about the project ;)